NEWS:

4/20/07 Lock Haven University camp/program information

Ladies and Gentlemen:

I'm writing to both provide information and request your assistance. As you may be aware already, we are beginning a women's wrestling program at Lock Haven University, with competition scheduled to begin next fall semester. We are starting out as a club team, but will execute everything as if we are a varsity program. We will have home meets, as well as travel to Canada and US localities to compete. This will include national events and national championships. We are intending to becoming a varsity program as some as it is feasible. I would like to ask each of you to help pass this information on to your girls, and if you have any seniors on your teams, or that you know of, who wish to continue their wrestling careers in college, to contact me and I will follow up with them. I'm just becoming familiar with the girls wrestling scene, and don't want to overlook anyone who wants to move on. Also, we will be hosting a 'women's and girls only' camp this summer, June 17th-21st. Instructors will include Rocky Bonomo, Men's Head Coach at LHU and 2x ALL-American; Mike Rogers, Men's Assistant at LHU and 2x ALL-American; and Panayot Kirov, multiple medal winner at the European Championships, World Championships, and World Cup, and Bulgarian Nat'l Coaching staff - an excellent technician. Please encourage your girls to attend - our objective is to provide a camp that is physically and mentally challenging, and provides the highest quality technical instruction. Our camp will combine technique instruction, drilling, and live wrestling to maximize learning and retention. We are also planning coaches education in areas related to preparing your athletes for success. I will forward camp flyers. Please respond with your comments, positive or otherwise. Let's begin discussing how our PA girls can achieve at the highest levels of our sport and what we can do to get it done. My hope is that LHU's program can serve as a rallying point for all of us who care about girls wrestling opportunities. I look forward to hearing from all of you, and working with you as well. I realize I'm new on the scene, and all of you have already been in the trenches moving things forward, but I hope you will allow me to "come along side" of you to join the effort. (ps: if you go to the LHU website, and click on 'camps', then scroll down below the camp names, you'll find the camp details. If you click on the camp name will the diamond adjacent the name, you'll get the registration form for anyone who wants to register on-line)

Thanks,

Terry Fike
Women's Wrestling Coach
Lock Haven University
540-535-5893 (cell)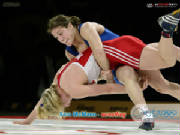 Click the links below to download entry forms for the following tournaments!
Schedule

Saturday, February 3, 2007
"Great Western Pennsylvania Classic" Girls Wrestling Tournament A. J. McMullen Middle School, Markleysburg, Pennsylvania

Saturday, March 3, 2007
9th Annual Pennsylvania Girls High School Wrestling Championships, J.P. McCaskey H.S., 445 Reservoir St., Lancaster, PA

Saturday, March 24, 2007
Pennsylvania USGWA Girls Wrestling State Championships OPEN,Jersey Shore High School, Jersey Shore, Pennsylvania

Sunday, March 24, 2007
8th Annual Middle Atlantic Folkstyle Wrestling Championships for Women, J.P. McCaskey H.S., 445 Reservoir St., Lancaster, PA